Happy Thanksgiving to all my Canadian Friends ~
I wish you a peaceful and filling day!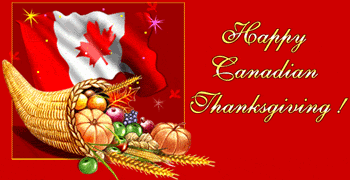 Today is a blustery rainy day and it is expected to continue the whole day. We just finished our week watching our twin grandsons (5) and I can tell you there is a reason God doesn't allow older women to have children... it is tiring. Even though they go to kindergarten during the day it goes by fast... All in all we had a great time with them and enjoyed every single moment. I miss them but glad to be home resting now. LOL LOL Here they are making mini personal pizzas for dinner one night. We made them with grand biscuits rolled out ~ Alfredo sauce ~ mini pepperonis ~ and mozzarella & cheddar cheese. They turned out so good and the kids had fun making them. It is a fun way to involve them with the cooking~




We have been really busy getting caught up on doctor appointments, shopping, visiting friends, watching the twins, and getting ready for my surgery on October 12th. I will be having a total knee replacement and it seems like every Doctor I have ever went to needs to see me and release me for the surgery. Cha~ching! I will try to keep you updated on my knee surgery while in the hospital for the 5 days ~ if you are on FB my family will be updating my progress. Just send me a friend request in the next 2 days and I will add you to my list on Facebook.

Last night we went to our favorite Chinese restaurant for dinner ~ We love it there because not only does it have a wonderful buffet but a Mongolian grill which we really like a lot. When we arrived back home there was a beautiful double rainbow... it was hard to get a great picture but you can see where my pot of gold lies... Life is Good!




Have Fun, Travel Safe & Stay Healthy!!!